November - December artist: Patricia Crowley
Patricia Crowley finds oils to be her favorite medium. With a professional art career spanning 45+ years, Patricia brings a warm and realistic style to her slices of life in New England. She studied at The Tringale Studio of Art in Woburn, Massachusetts and utilizes a technician's hand when applying the lessons of the Romantic period of art. Her paintings echo with realism and provide a wonderful air of comfort for the viewer with calming colors and well-balanced composition. Soft edges and subtle use of color make her prints, as well as her original paintings, a welcome focal point for a number of private collections.
Patricia lives in Windham, New Hampshire and paints for personal enjoyment and on a commission basis.
Her work may be viewed online at www.PLCrowley.com All artwork on display is available to purchase. Please contact Patricia with any questions.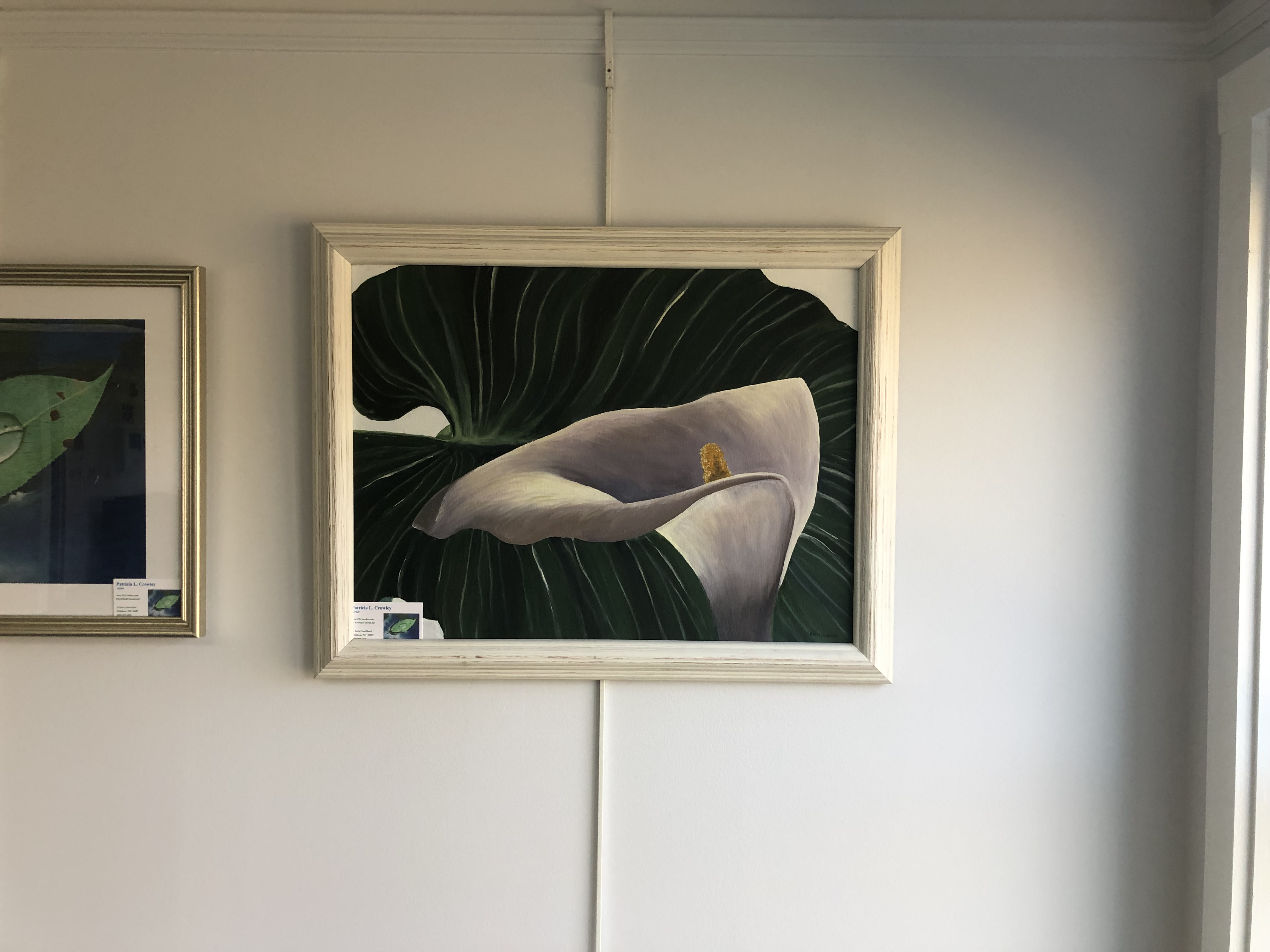 The 2nd floor meeting room serves as exhibit space for local artists.  Displays are shown for approximately 2-month periods and the public is welcome to view them during regular library hours, if the room is not in use for a meeting.
Please contact Julie Watt at the library for more information or to display your work: 603-329-6411
---