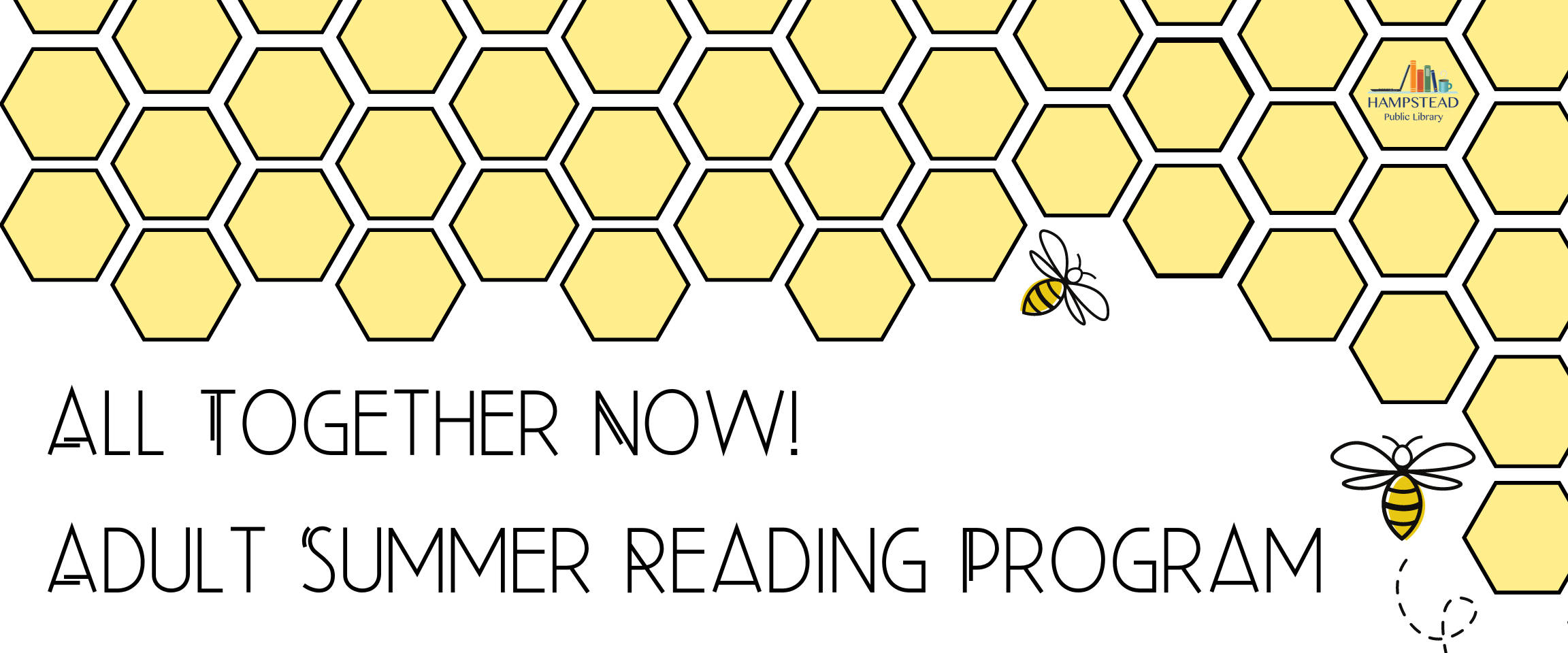 It's Summer Reading time again! Stop in on or after Friday, July 16th to sign up. 
About the Reading Challenge: 
The more you read (audiobooks and magazines count!) the more chances you have to win.
Earn 1 raffle ticket for each of the following:
Sign up for Summer Read

Read a book/audiobook/3 magazines and hand in a reading log

Submit a book review

Attend an event listed in this brochure 
High school students are welcome to participate in the Adult Program!
Reading logs and reviews are due back by Friday, August 11th.
Raffle Prizes:
Coming soon! 
Programs: 
Events are free and open to all, whether you've joined the reading challenge or not! Check our calendar or pick up a brochure for a list of all events. 
Swaps at the Pavilion, Meet and Greet with Hampstead Police Dog Reign, a Concert, an Essential Oils Class, Introduction to Drones, Seashell Craft, Movie Matinees, Bagels & Bingo, and Author Event, VR Week and more - there's something for everyone!